This is the last DOD/QOD till I return from vacation on Monday. Everyone have a great Thanksgiving!
DOD -
FBI FIZZ
1/2 oz cherry Heering (A famous brand of cherry flavoured liqueur. )(see Photo Below)
1/2 oz bourbon
1/2 oz Jamaica rum
soda water
orange twist
Shake first three ingredients with ice and strain into a highball
glass. Fill with soda water. Garnish with an orange twist.
QOD -
The one thing that doesnít abide by majority rule is a personís conscience.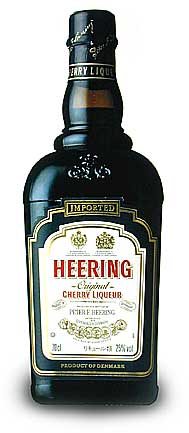 Post Edited (11-26-02 08:02)